THE CLIENT:
H&D Physical Therapy, a highly-recognized New York City-based physical and occupational therapy practice.
THE CHALLENGE:
H&D Physical Therapy had been using marketing material that was outdated and didn't adequately express their current message and current branding. They needed updated collateral that could be taken to client sites and trade shows that would be sleek, modern, and relevant.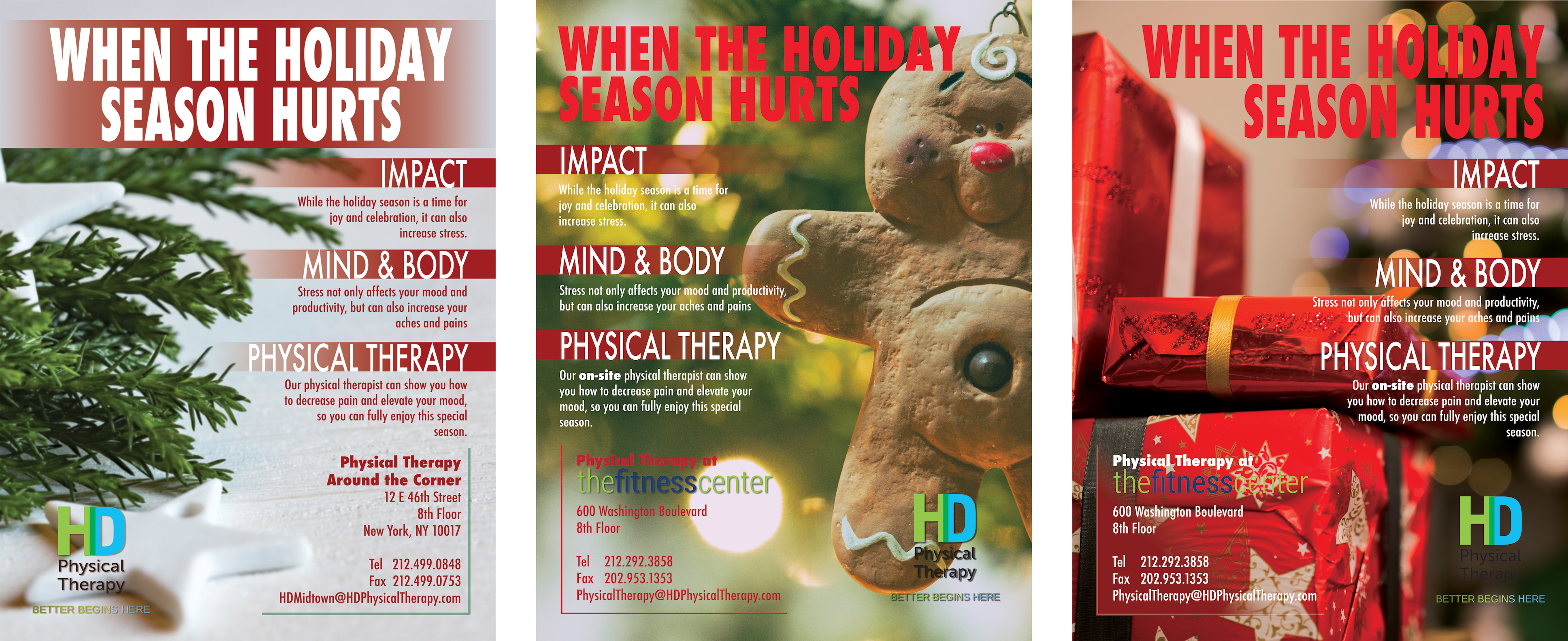 THE SCOPE:
Individual design work. Ad hoc contract work, from between 10-20 hours per project.
UX/UI SKILLS USED:
Graphic Design, Marketing Collateral, Branding.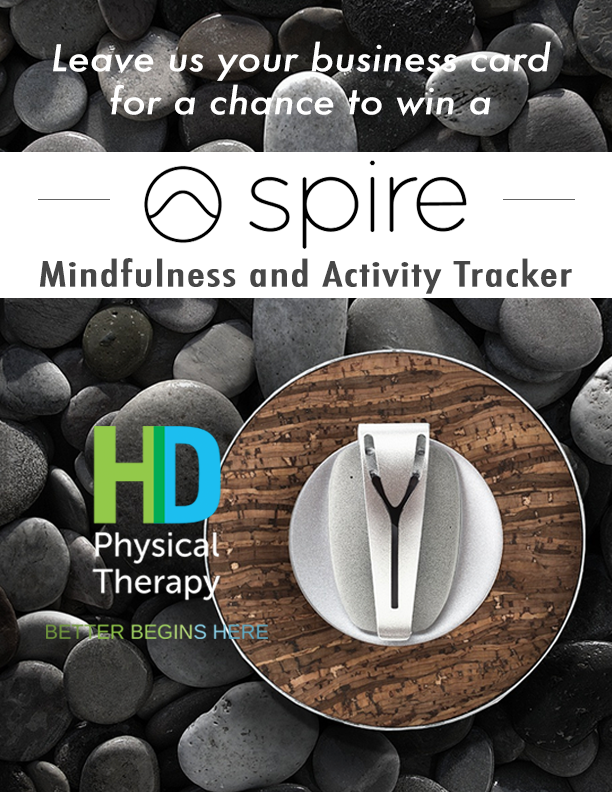 TOOLS USED:
Adobe Photoshop, Adobe Illustrator, pen and paper.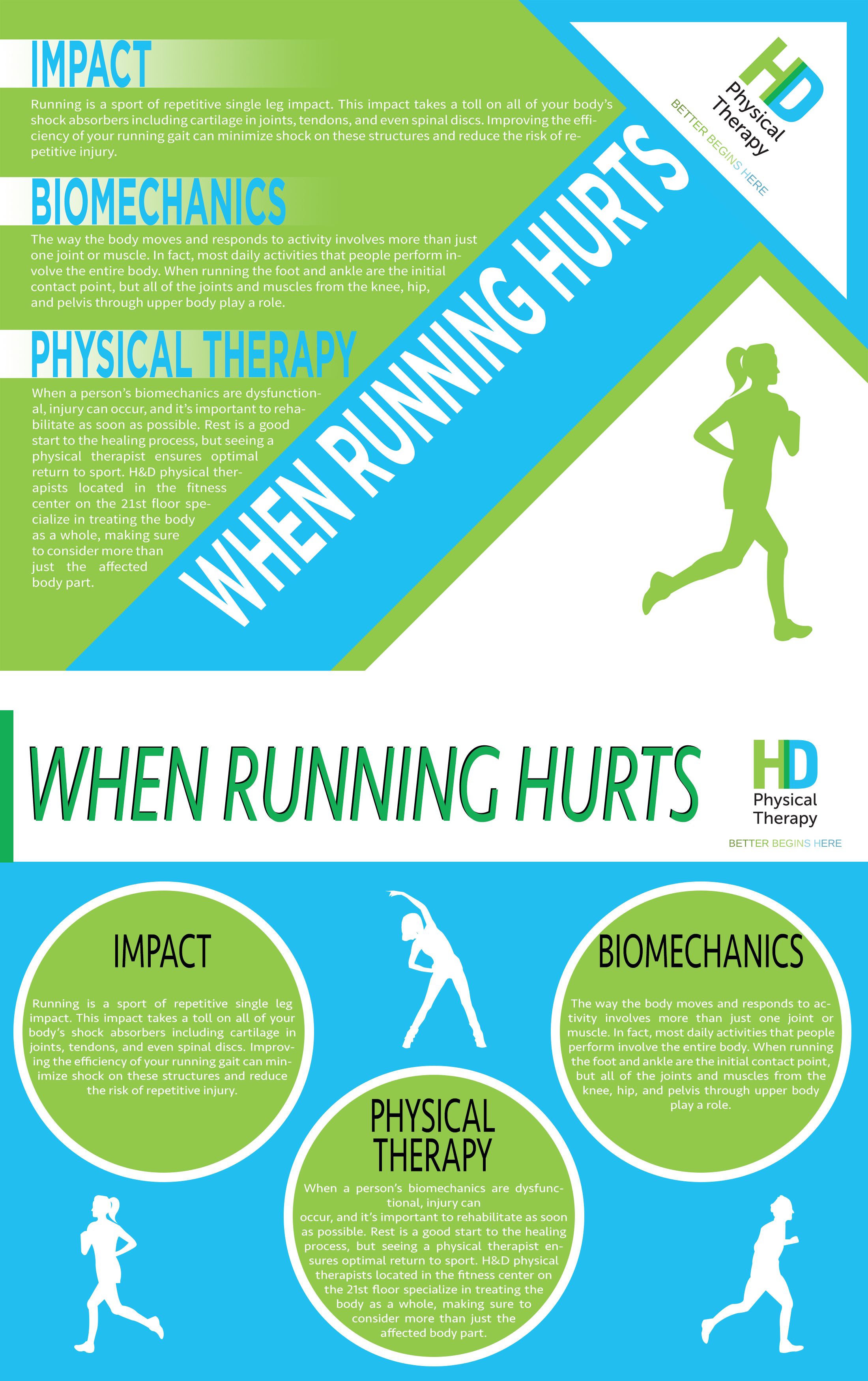 THE PROCESS:
The initial process began with perusing the HDPT site to get a feel for their current design and branding. I also reviewed previous marketing material and spoke with their business development representative to get a sense of what areas could be improved upon.
After understanding their needs, I mocked up some basic designs of potential material, focused around fliers and handouts. I focused on a sleek, modern feel, using a large contrasting background photo layered with modern sans-serif text on top.
After the initial designs were approved, I took any feedback and iterated multiple times on the designs, each time receiving feedback ensuring it aligned with what their vision was.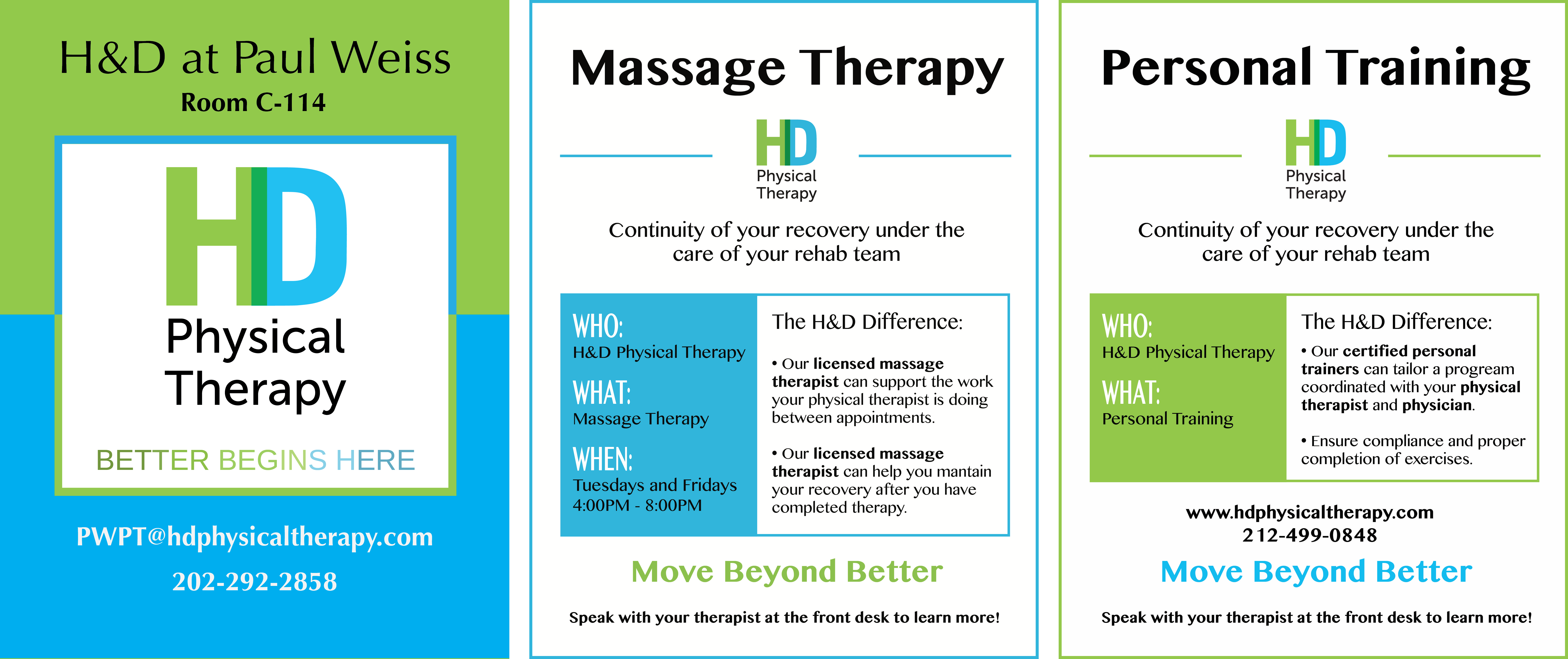 THE SOLUTION:
The end product consisted of more than a dozen fliers to be placed at various corporate sites, each personalized to the site itself. It also included four different handouts to be used at shows and conferences. The collateral consisted of connected branding that linked each flier together as well as referenced their website. It also consisted of holiday season fliers and off-brand fliers that they requested to explore a potential change in branding.